Small Steps multigenerational support program helps young mothers get back on their feet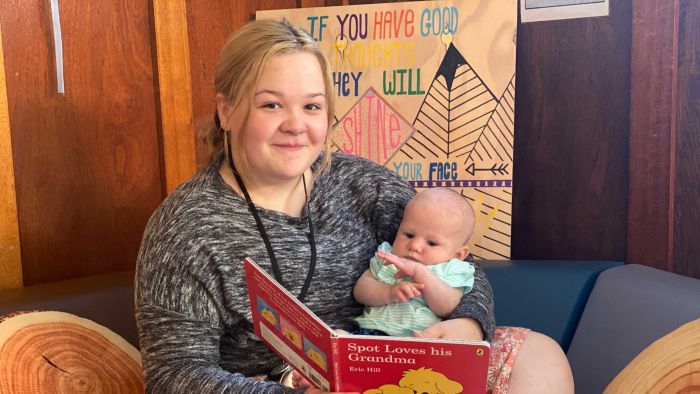 Just weeks out from her baby being born, 17-year-old Taia Ayers was living in a caravan.
Key points:
Small Steps provides young mothers with supported accommodation and parenting and life skills training
Volunteers help care for the children while the mothers continue their education
The National Children's Commissioner says the program's multigenerational approach benefits both the mothers and the children
"His dad and I have applied to heaps of places but we haven't had any luck getting into any," she said.
With no home or support, she was referred to the live-in parenting and life skills program Small Steps, which is run through Hobart City Mission.
It has provided her and her baby with a safe home and allowed her to continue her Year 12…